Strollers are very convenient.
Babies can go around comfortably without the adults feeling tired from constantly carrying them.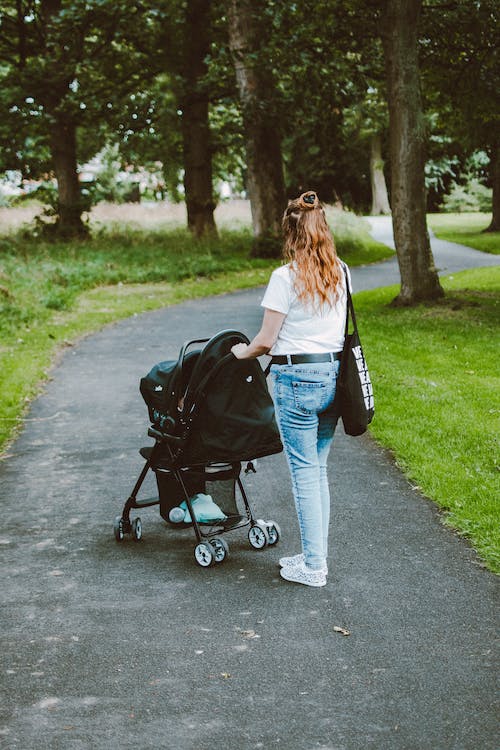 It does not only help in making traveling easier for parents but also allows children to be cozy while on trips because strollers also have a cover and various small compartments where the baby's stuff is easily accessible.
However, like any other mobile carrier, a stroller must be carefully handled to prevent untoward incidents.
If not monitored correctly, strollers can easily roll down roads which could result in injuries and stress on the child.
Parents rely on the stroller to make their travels more convenient, but proper device use is very important.
A parent's worst nightmare while handling a stroller would be losing control of it with the baby still inside.
One windy day in California, a woman with a baby in a stroller missed didn't realize it had started rolling down the pavement and onto the oncoming traffic.
The lady was unloading her car outside the A1 Hand Car Wash when the stroller she placed by her side started to roll backwards.
The stroller had a baby boy inside and was slowly gaining pace as it rolled toward the oncoming traffic.
The lady was oblivious that anything was happening.
When she finally saw what happening, she tried to run after it, but her knees gave out on her.
She tried to get up and reach for the handle but just fell again.
The wind was strong, and she was not quick enough to catch the baby from danger.
As the stroller was almost near the side of the road, a man came running out of nowhere and quickly grabbed the handle.
The stroller stopped, and the woman was relieved that the worst did not happen.
The baby is safe from the oncoming traffic all because of a kind man who did not hesitate to run to save the little boy.
The hero who saved the day is none other than Ron Nessman, a former truck driver who is just recovering from homelessness.
He just finished an interview at the nearest Applebee's when he spotted the stroller going down the road.
He did not think twice, ran after the child, and saved his life.
In an interview with KCBS-TV, Ron shared why he did it.
"I wouldn't be able to live with myself if I did nothing," the man said.
Ron is so grateful that he was at the right place, at the right time.
He only did what he had to do, and he felt blessed to be at that heart-stopping moment and was able to lend a hand.
He just went to the car wash to take his sister there after finishing his interview.
He was still wearing his interview clothes when he spotted the stroller and did what he knew was right.
"The wind was blowing so hard, by the time I got to it, it was at the top of that driveway," Ron further recalled.
Ron arrived in the nick of time and saved a life that day.
He saw the lady who tried to run after her nephew, and he felt sorry because her knees were injured as she tried to stand to catch the stroller.
"Her knees were bleeding, she was traumatized from falling and from the baby going into traffic. I can only imagine what was going on in her head. It was heart-wrenching," Ron shared.
It was such a blessing that he went to that place, and now, a child's life has been extended.
He is being hailed as a hero for running into a dangerous situation without hesitation to save another life.
Find out more about this inspiring story by watching the video below.
Please SHARE this with your friends and family.